This FSPA – Food Safety Professionals Association course covers both levels 1 & 2 in an accellerated 1 day course. It covers the necessary skills required to practice food safety & HACCP effectively in the workplace. This Level 1 & 2 Food Safety course is aligned to the requirements set out by the Food Safety Authority of Ireland.
Course Content:
Food Safety
Microbiological Hazards
Food Contamination
HACCP from Food Delivery to Storage
HACCP from Food Preparation to Cooking and Service
Personal Hygiene for Food Handlers
Food Premises, Structure and Equipment
Pest Control & Waste Management
Cleaning and Disinfection
Food Safety Legislation & Enforcement
Assessment:
1 hour Exam
Certification:
Certified by the Food Safety Professionals Association (FSPA)
Level 1&2 Food Safety & HACCP Certificate
The FSPA is an ISO 9001:2015 approved organisation.
Participants: Maximum 15
Refresher Training: Certificate valid for 5 years. Food handlers who remain in the industry may progress to Level 3 FSPA Training or QQI Level 4 Training.
Public Course Dates:
FSPA Level 2 Food Safety & HACCP Upcoming public course dates:
Naas, Co. Kildare: November 7th €130 9.30am – 5
Drogheda, Co. Louth: November 28th €130 9.30am -5 
Book online to below to secure your place or email orlagh@choicetraining.ie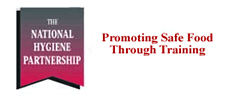 Book Online