This Food Safety Level 2 Courses covere Food Safety and HACCP Training Level 1 & 2, is accredited by the FSPA and meets the FSAI Level 1 and 2 guidelines.
Food Safety Level 2 | Food Hygiene Level 2 | HACCP Level 2 | Food Safety & HACCP Level 2
Next Food Safety Level 2 Course: March 7th 2019 Smithfield
This FSPA – Food Safety Professionals Association course covers both levels 1 & 2 in an accelerated 1 day course. It covers the necessary skills required to practice food safety & HACCP effectively in the workplace. This Level 1 & 2 Food Safety course is aligned to the requirements set out by the Food Safety Authority of Ireland.
Food Safety & HACCP is the responsibility of the Food Business Owner. Food Safety & HACCP  training is a legal requirement under Regulation (EC) 852/2004. It states that all food handlers are supervised, instructed and trained in food safety training commensurate to their work activity. Staff responsible for the developing and maintaining HACCP procedures should receive adequate training in the application of food safety management. Food Safety training courses ensure that food workers have the knowledge, skills and attitude to work confidently, effectively and safely with food
Course Content:
Food Safety 
Microbiological Hazards
Food Contamination
Food Delivery to Storage
Food Preparation to Cooking and Service
Personal Hygiene for Food Handlers
Food Premises, Structure and Equipment
Pest Control & Waste Management
Cleaning and Disinfection
HACCP Level 2
Food Safety Legislation & Enforcement
Meets FSAI Food Safety Level 2 Guidelines
Courses can be adapted to suit the needs off individual food businesses. Contact us to discuss your requirements.
Assessment:
1 hour Exam
Certification:
Certified by the Food Safety Professionals Association (FSPA)
Level 1&2 Food Safety & HACCP Certificate
The FSPA is an ISO 9001:2015 approved organisation.
Participants: Maximum 15
Refresher Training: Certificate valid for 5 years. Food handlers who remain in the industry may progress to Level 3 FSPA Training or QQI Level 4 Training.
Booking Form Below:
Next available public course date for Level 2 Food Safety: 7th March 2019 Smithfield. 
Food Safety HACCP training courses can also be organised for private groups or delivered on client sites. Please email orlagh@choicetraining.ie for further information.
Book online to below to secure your place or email orlagh@choicetraining.ie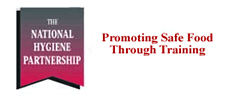 Book Online