Food Safety Level 1 Online Course
This online Food Safety Level 1 Online Course can be taken at any time and can be completed at your own pace. Stand out from the crowd when applying for jobs in the food industry by completing this course and receiving certification.
According to EU and Irish Food Safety legislation, all food handlers are required to receive food safety training commensurate with their work. All food workers should receive level 1 training prior to or as soon as they commence work in or connected to a food environment. This includes kitchen staff, waiting staff, food delivery staff, kitchen porters, those working in food production and manufacturing, food business cleaning and maintenance staff or any staff member who handles food in any way.
This course should be taken before starting work as a food handler. It is aligned with the FSAI Food Safety Authority of Ireland Level 1 guidelines and helps you to meet the legislative requirement of (EC) 852/2004.
Food Safety Level 1 Online Course Modules: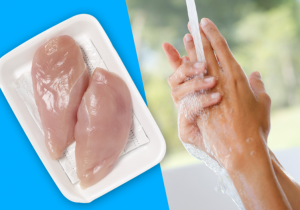 Introduction to Food Safety level 1 online
Bacteria
Personal Hygiene
Preparing for Work
Safe Cooking & Serving Food
Cleaning & Sanitation
Entry Requirements: No previous experience is required.
Duration: Approx. 90 Minutes at any time you choose. You can stop and restart, the course will be bookmarked where you left off. You can re-do any modules you choose to revise.
Certification Test: On completion of modules you will complete a brief test to ensure competence. You must achieve a pass mark of 60%. Certification to FSAI Level 1 Guidelines.
IT Requirements: Internet Connection
Cost: €45
Book Below or for group booking please contact us.
Other relevant courses:
If you are not sure what level food safety training you require click HERE. 
Book Food Safety Level 1 Online: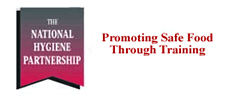 Book Online