HACCP & Food Safety Level 2 Online
This online Level 2 Food Safety & HACCP training can be completed by elearning at your own pace. This course is CPD certified and is aligned to the Food Safety Authority of Ireland Level 2 Guidelines. This is the mandatory training standard for all food handlers within 6 months of starting employment in Ireland. Food Safety Level 2 online training meets the training requirements of (EC) 852/2004 on the hygiene of foodstuffs.
This is a certified level 2 online food safety & HACCP course and a must for those already working in or pursuing a career in the food industry whether that is in the hospitality, healthcare, childcare, production or manufacturing industry.
Food Safety Level 2 Online Course Content:
• Food Poisoning & food health hazards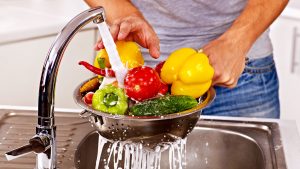 • Micro- Organisms in Food
• Food Safety Hazards & Controls
• Cross contamination
• Food Safety Law – Legislation & Regulations
• Safe & Clean Premises
• Waste Management & Pest Control
• Personal Hygiene
• Food Safety during Delivery & Storage
• Food Safety During Preparation
• Cooking & Cooling
• The principles and implementation of a HACCP program.
Entry Requirements: No previous experience is required. This course covers all aspects of level 1 and level 2 food safety training requirements. A good level of English is required.
Certification Test: On completion of the elearning modules you will complete a certification test to ensure competence. The test consists of 20 multiple choice questions. You must achieve a pass mark of 80%. No additional charge if you need to retake the test.
Certification: CPD Certification aligned to Food Safety FSAI Level 2 Guidelines. Certificates can be printed or downloaded and saved so you have them ready for your next EHO visit.
Group Rates: For group rates, please contact us directly.
Cost: €70 sign up below.
Related Food Safety elearning Online Courses:
Level 1 Basic Food Safety
Food Safety & HACCP Management Level 3
Food Allergen Awareness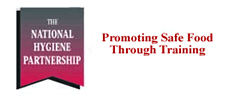 Book Online