The EHOA Primary Course in Food Safety HACCP is to create an awareness and knowledge in food workers of the reasons for the importance of good food safety practices. The Primary Course in Food Safety has been designed by a team of Environmental Health Officers', each of whom have many years experiences in food hygiene inspections and food safety training. It is aligned to the Food Safety Authority of Ireland FSAI level 2 guidelines. The Primary Food Safety Course is a very popular course for food handlers.
Course Content:
Introduction to Food Safety
Microbial Hazards
Food Contamination
HACCP From Food Delivery to Storage
HACCP from Food Preparation to Cooking and service
Personal Hygiene for Food Workers
Food Premises & Equipment
Pest Control
Cleaning & Disinfection
Food Safety & Law enforcement
The Primary Food Safety HACCP Course covers a broad range of subjects, including Food Safety & Hygiene and Hazard Analysis Critical Control Points. These subjects are geared towards enabling food workers to see and understand where problems could arise in the preparation, handling, storage or service of food.
Duration: 1 day or 2 x half day
Assessment: 1 hour Exam
Certification: Certificate in the Primary Course in Food Safety from the Environmental Health Association of Ireland EHOA.
Upcoming Dates: January 26th Smithfield, Dublin 7. Book Below
Contact us to arrange training the Primary Food Safety HACCP Course onsite for your staff.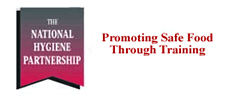 Book Online