Choice Training & Consultancy are a leading provider of instructor training courses, food safety & HACCP and occupational health and safety training solutions for our clients.
Choice Training & Consultancy is the obvious choice for all your mandatory safety training  needs nationwide with offices in Kildare and Dublin and a dedicated training centre in Naas, Co. Kildare. We offer a full suite of training solutions. 
We offer blended training solutions to our clients. We provide a blend of traditional health and safety training as well as elearning. Our corporate online solutions include branded learning management systems / elearning portals, contractor induction and bespoke course design.
Whether you are a large multi-national or a smaller Irish SME, with the right Health and Safety training in place, you can significantly improve the safety and well-being of all your staff. Looking out for the welfare of your staff through proper training will not only lead to healthier happier staff, but will protect you and your company – reducing your company's sick leave bill, your injuries, your exposure to law suits and ensuring that you maintain your company's reputation as a safe, happy, healthy place to work.
At Choice Training, all of our instructors are highly qualified and dedicated to providing an exceptional service to our clients. We offer courses in Manual & Patient Handling, Food Safety & HACCP Training, Fire Safety, First Aid and VDU / DSE. We are licenced by the National Hygiene Partnership (NHP) & Environmental Health Association of Ireland (EHAI) and we are a member of the Food Safety Professionals Association (FSPA).
We have been the No 1 Choice for training for many Irish and Multi-National companies. Primarily operating in Dublin, Kidare & Wicklow, we also have highly skilled trainers nationwide. We would be delighted to talk to you about your training needs.
Why Choice Training
24/7 access to eLearning
Corporate Online Solutions
NHP, EHAI & FSPA Licenced Training Provider
Experienced Qualified Trainers & Consultants
Cost and Customer Focused
Fast Excellent Service Nationwide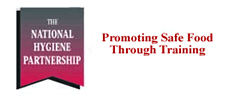 They've already trusted us