This VDU Assessor course provides learners with the knowledge and skills to be able to assess VDU Visual Display Unit or DSE display Screen Equipment and workstations and advise others on the correct ergonomic set up of workstations. This course is suitable for employees who want to carry out in-house VDU / DSE assessments or for health & safety trainers who wish to provide this service to their clients to enable them to meet their legal requirements.
Office Ergonomic Assessments including VDU / DSE assessments are a legal requirement for all habitual users of visual display unit (VDU) or display screen equipment (DSE). Habitual users are those who use a PC, laptop or screen for longer than 1 hour per day. This certified online course complies with the Safety, Health & Welfare at Work Act (2005) Display Screen Equipment (General Application) Regulations 2007.
A VDU Assessment or DSE workstation assessment allows employers to meet their legal requirements in terms of reducing the level of Repetitive Strain Injury (RSI or Work Related Upper Limb Disorder (WRULD) and eyesight problems.
Next VDU Assessor Course (delivered via Zoom):
February 10th : 9.30am-4.00pm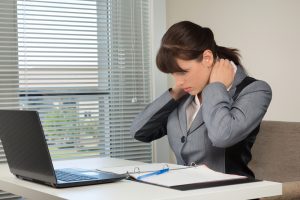 VDU / DSE Assessor Course
On completion of the course delegates will be able to:
Identify the hazards associated with workstations
Understand the harm posed by these hazards
Understand the legislation that applies to Display Screen Equipment/ Visual Display Units
Carry out a VDU/ DSE Workstation Assessment
Course Content:
Introduction
Ergonomics and anthropometrics
An introduction to the relationships between the individual, the task, the environment and the work equipment
Legal requirements
Discussion on Irish and European legislation pertaining to VDU / DSE
Perceived and real hazards of VDU / DSE work
Principles and aims of assessment
Assessment techniques
VDU / DSE Assessment Report Writing
Duration: 1 day (via Zoom)
Assessments: Practical Assessment & Written Exam
Certification: VDU Assessor Certificate
Resources Provided: VDU Assessor Notes, PowerPoint Presentation,  Assessment Documentation & Reporting Template
VDU Assessor Course Bookings:
Upcoming Public Courses:
February 10th : 9.30am-4.00pm
Use booking form below. For group bookings please contact us.
Book Online