QQI Food Safety Standards Auditing
Next Course: April 21st, 28th & May 5th 2020 Leeson St, Dublin 4.
This course enables learners to competently develop and conduct food standards audits based on their food safety quality management systems. Its also allows learners to evaluate the findings of an audit to drive improvements in standards.
Carry out your own food safety standards auditing onsite. The course is ideally suited to food safety managers, auditors and HACCP professionals. It is the natural follow on course for anyone who has completed QQI Level 6 or NHP Level 3 and for those looking to moving into a quality assurance or management role within food safety.
Course Objectives:
Describe international and national standards for food standards auditing and quality management systems.
Understanding the importance of an effective auditing system and the importance of auditing a food safety management/HACCP system and the role and responsibilities of the auditor in conducting an effective audit to drive improvements in standards.
Understand food specific auditing requirements.
Understand the different types of audits and how to prepare a company for such audits.
Be able to demonstrate the procedures for planning and preparing for a food standards audit.
Be able to carry out audit follow-up procedures and corrective and preventative actions.
Be familiar with BRC Technical Standard Issue 7, ISO 22000 and other relevant Irish Standards (IS340:2007 and IS341:2007).
Design and conduct an internal audit programme.
Conduct a food standards audit report using appropriate documentation, collating and analyzing evidence and findings and identifying corrective and preventative actions.
Timing – 50 hours duration, 20 hours by the tutor, 18 hours assigned to the project with the remaining 12 hours for learner based research.
Duration – 3 days
Requirements: Mimimum of Level 3 HACCP Management Training must be completed prior to commencing this course.
Exam and Project –2 hour exam worth 50% & a project worth 50% based on an audit in the workplace.
Food Safety Standards Auditing Course Dates:
  Next Course: April 21st, 28th & May 5th 2020 Leeson St, Dublin 4.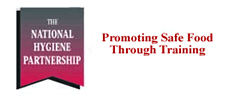 Book Online