Level 5 QQI Certificate Implementing Food Safety Management Systems / HACCP
This exciting new QQI Level 5 course is a great course to upskill your food safety and HACCP knowledge to Management Level. It is delivered by a Food Safety Professionals Association (FSPA) Trainer.
Course Objectives:
Understand the concept of the HACCP principles, hazard analysis and control measures
Recognise and understand the importance of the pre-requisite programme in underpinning the food safety management system
Demonstrate knowledge of the legal requirements and relevant standards applicable to food businesses
Be competent in implementing and reviewing the food safety
Course Outline:
Legal responsibilities
Food Hazards including Microbial, Physical, Chemical, Allergens
Quality Management Process
Good Hygiene Principles
Prerequisite Programmes
Staff training
Hazard Analysis and Critical Control Points
Monitoring of Food Safety Management Systems
HACCP review
Introduction to Food Safety Auditing
Duration: 3 days
Requirements: Candidates are expected to hold a  level 2 certificate in food safety or have relevant industry experience.
Assessment: Exam worth 40% and project worth 60% due within 1 month of course completion.
Certification: Level 5 QQI Certificate Implementing Food Safety Management Systems
Upcoming Courses:
March 12th, 13th, 14th 2018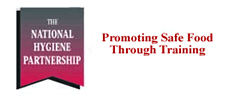 Book Online